Vietnam has achieved incredible achievements in just the past few decades, The Diplomat said.
The amazing development of Vietnam
Recently, the International Monetary Fund changed its economic growth forecast for Vietnam for 2022, increasing it from 6% to 7%. This is the only significant upward revision among Asian economies and is higher than that of other major regional economies such as India, Japan, and China, forecasts all falling from 0.7 to 1.1%. This week, the World Bank similarly revised its economic growth forecast for Vietnam from 5.3% to 7.2%, the highest figure for any country in East and Southeast Asia.
While this is surprising to many, it is predictable for the experts who have closely followed Vietnam over the past few decades. Quietly, Vietnam has transformed itself from one of the most difficult economies in the world to one of the fastest growing, while the increasingly fierce competition between China and the United States continues to grow. unwittingly supporting Vietnam's recent growth.
As a result of wars and embargoes, economic shortages and global tensions made Vietnam's economy one of the weakest in Asia in the 1980s, with growth GDP was 2.8% in 1985 and an inflation rate of 378% in 1986.
However, in 1986, Vietnam began to transform the model of its economy. Innovations that encouraged private industry, recognized private ownership of land, and abolished collective farming. These changes have helped Vietnam experience one of the fastest and most impressive periods of economic growth in world history.When Vietnam first implemented reforms, it was still one of the poorest countries in the region, with a poverty rate of over 70%. By 2020, this rate has fallen to 5%, and more than 10 million people have been lifted out of poverty in the 2010s alone. Vietnam's GDP per capita also increased nearly tenfold from less than $300 in the 1980s to $2,800 in 2020.As Vietnam's economy grows rapidly and possesses an abundant workforce, the country has become a more attractive place to invest. Vietnam has also become an important part of the global supply chain for textiles, footwear and electronics manufacturing: textiles and footwear accounted for 18% of exports in 2018, while electronics and electrical equipment accounted for 40%.Big companies like Adidas, Nike and Samsung – among many others – now have factories here. Not surprisingly, Vietnam's foreign direct investment (FDI) has increased more than 200 times since 1986, from $40,000 in 1986 to about $15.8 billion in 2018. Meanwhile, Vietnam's exports increased by 19% between 2020 and 2021.
Good news for the economy
More recently, Vietnam has been the beneficiary of the great power competition between the US and China. China's "Zero COVID-19" policy forces businesses to find ways to diversify their supply chains to minimize any disruption.
In 2021 alone, at least 11,000 foreign companies have unregistered their companies in China, in stark contrast to the net increase of 8,000 foreign companies registered in 2020. Among them, companies like Apple, Samsung and Hasbro, which have capacity and have been manufacturing for a long time in China, have decided to reduce their operations in the country.
Vietnam has benefited as large companies shift production to take advantage of low costs, developed infrastructure, a supportive business environment, and success in mitigating the economic impact of the virus COVID-19. For example, Foxconn, a well-known electronics manufacturer that has contracts with all the major tech companies, including the giant Apple, announced it would invest $300 million in a new factory in the North of Vietnam.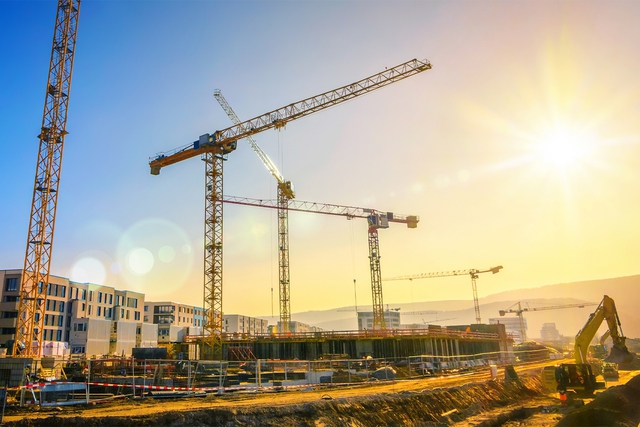 Recently, Google announced that it plans to move half of Pixel phone production to Vietnam, while Microsoft has used the factory in Vietnam for some components of Xbox consoles. A few years ago, these groups used to monopolize the production of these items in China. Overall, Vietnam's FDI increased by 8.9% from January to June this year compared to the same period in 2021.
However, Vietnam still faces challenges for future growth. The most limiting factor is that the population size of Vietnam will never exceed that of China. Similarly, Vietnam's labor force needs to increase its qualifications, the energy supply is having difficulty meeting the demand. Although Vietnam has made significant progress in infrastructure development, it still does not rank high in this field in the world.
However, Vietnam has achieved amazing economic achievements over the past 40 years, which makes it an attractive destination for FDI. Therefore, it can be expected that Vietnam's economic forecast will tend to be more and more positive in the coming years.